Partner charities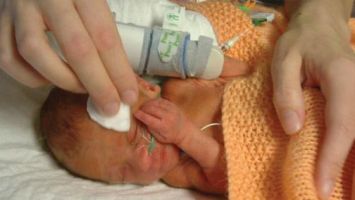 Whittington Babies is a registered charity (no.295359) which was established in 1986 by a group of parents whose babies had spent time in the Neonatal Intensive Care Unit (NICU).

The aims of the founders of Whittington Babies remains the same today; to support the families of babies who spend time in our NICU and the doctors and nurses who work there.

We are a very modest charity, helped by Whittington Health but independent of it. We rely on the support of the NICU doctors, nurses and support staff as well as our members to make a difference to the parents we help.

The main focus of Whittington Babies is to provide networking and support for parents via our Parent Support Group. This is made up of volunteers from the Charity who provide a family support network to parents with babies in the NICU. Many families find this support, from people who have experienced first hand life on the NICU, very helpful at what can be a difficult time for themselves and their families.
We need your help!
Can you help us fundraise for tiny babies and their families? If you have a fundraising idea or want to set-up an event click to email here for more information.

We rely completely on the generosity of donors. Every penny counts for us to be able to provide the support to parents of special tiny babies. Please donate by clicking the button on the right.

Also, find out about a new way of fundraising for Whittington Babies by shopping on 'Spend and Raise' eStore.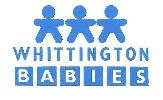 Want to shop and help raise money for Whittington Babies at the same time?
Spend and Raise is an eStore with a directory of hundreds of UK's favourite online shopping retailers. These include Amazon, Expedia, John Lewis, Debenhams, Sainsbury's, Marks & Spencer and many more. Each time you shop with these retailers via the Spend and Raise eStore, a commission is generated and given to Whittington Babies. Shopping and fundraising has never been easier!