Challenge Events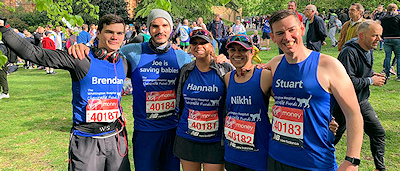 If you've ever wanted to take on a challenge event such as a parachute jump, bike ride or an overseas trek then we have just the thing for you! We are pleased to offer a range of fundraising challenges and we're sure you'll find one you want to do in aid of a department, service or ward that is close to your heart.
Taking part in an event is even more fun with family, friends and colleagues so why not get a group together and help make a real difference for our patients and your community? Remember to let us know which event you are doing so we can help promote your support!
Run!
Sign up to run for our charity, and you will be able to receive a free personalised running vest from us! To register your interest, please email
fundraising.whitthealth@nhs.net
and our team will be happy to support you.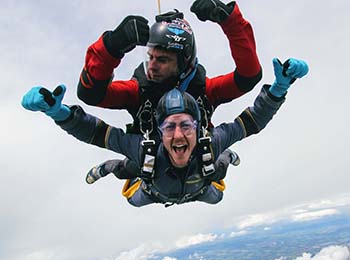 Explore!
Working in partnership with Skyline we can access a range of exciting events and overseas challenges. Whether you are up for a trek or bike ride you will find something for you by clicking here.

Lucy, mother of one of our young patients and Kerry, her child's consultant took on an epic 300km cycle challenge across Kerala in March 2018. Upon her return Lucy said, 'It was an amazing experience but also amazingly tough. At one point, after we had been continually cycling uphill for around half an hour, in 38 degree heat and with cars and buses rushing past, I started to think about why we were doing it - for my daughter, Edie and for all the other children and parents. It gave me the determination to conquer that hill and the many others. I think this may just be the first of many fundraising rides!

'