London Marathon 2019
This year we have eight runners raising money for Whittington Hospital Charitable Funds in the London Marathon. If you would like to support them, you can donate on their fundraising pages. If you would like to raise money for Whittington Hospital Charitable Funds, we have opened applications to this year's Asics London 10K. If you are interested in participating, please email
fundraising.whitthealth@nhs.net
Stuart Richardson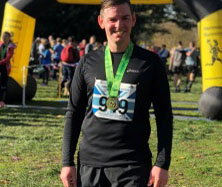 Three great friends and family members are at various stages of their treatment of and remission from breast cancer. Each one of these friends and family has been amazing. I am in admiration of their positivity and can-do mentality - truly inspirational. My mother is one of those three. She has and continues to walk a long and twisted path with breast cancer. I am grateful for the support that she and others have received from local support groups, local hospices as well as friends and family and would like to do my bit to give back to these groups and to support them in their efforts." Click here to sponsor me
Joe Heaney
"I love our hospital and this is a pure pleasure to help them on their plight. My mother Margo trained to become a nurse at the Whittington and will also finish her career here. She set the path for me to follow in her footsteps and we consider the Whittington a family hospital. I hope I can help many other expectant parents to feel the same way with a contribution to the Early Pregnancy Unit." Click here to sponsor me.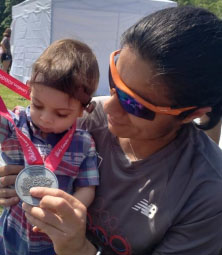 Nikhi Gill
"By the time I run the marathon my nephew will be 2 years and 4 months. Born at 26 weeks and weighing 556g he spent the first 3 months of his life at the Whittington Hospital NICU. It costs the NHS £1,118 per day per child in intensive care. The staff and the facilities were amazing - there is no way that I can thank them for all that they did during those months. Please help me reach my goal for the Whittington NICU." Click here to sponsor me.

Nick Burnage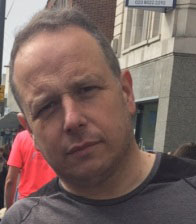 "My Dad was diagnosed with lung cancer a few months ago and the Whittington Hospital have been absolutely wonderful with the treatment they have provided. So I thought I could show our gratitude by raising some funds for them whilst I plod slowly around London." Click here to sponsor me

Sophia Hicks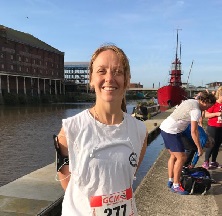 Sophia works in the Whittington A&E Department, and is raising money for the Emergency Department Fund. "Having always lived in Islington, I feel a great loyalty towards the Whittington - a brilliant, community-centred hospital!" Click here to sponsor me.

Johnny Collin
"In all honesty, I never intended to run for charity when I entered the ballot for the London Marathon. I just wanted to run it for myself. That all changed when a member of my family was admitted to the ICU at the Whittington Hospital, where he would end up spending a few weeks. Amazingly, and very happily, he is now back at home with us. Whether its pennies or pounds, any contribution you can make will be hugely appreciated by my family and me - as well as the hospital."
Click here to sponsor me
.
Brendan Heaney
"I'm running the London Marathon for The Whittington Hospital Charitable Fund. They do loads of great work for the young, old and everywhere in between for the people of North London and employ great people as well. I would greatly appreciate any donations as everything helps! My brother Joe is running it with me so I won't be suffering alone!"
Click here to sponsor me
.