Maternity Voices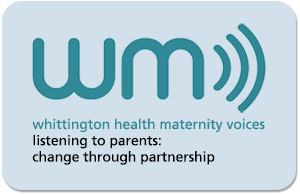 Whittington Healthcare Maternity Voices is run by users and made up of several groups:

Service users – women who have given birth at the Whittington, and their families
User representatives – people who work or volunteer with women who will, or have given birth at the Whittington
Health professionals – midwives, obstetricians and others who care for women, their partners and babies during pregnancy, birth and beyond, and other local health providers and community services.
Do you want to talk? Free support for parents during COVID-19
If you have just given birth at the Whittington and want to talk about your experiences, our volunteers can offer a listening ear for you to reflect at this challenging time. We can also signpost you to other services if needed. This service does not replace medical advice from health practitioners and you should contact your midwife or doctor if you have any concerns. This service is not MVP-run but is supported by the MVP.
Please email Victoria at victoriaklemmon@gmail.com with your name and phone number and one of our volunteers will call you back for a chat as soon as possible. We can also arrange email conversations if you would prefer.

Take part in the London women's experience survey:
Please share your thoughts and experiences on this survey which is around pregnancy and giving birth during the pandemic. The survey is available in a range of translations:

Urdu version
Arabic version
French version
Guajarati version
Turkish version
Polish version
Punjabi version
Tamil version
Portuguese version
Bengali version

The survey is open until Wednesday 5 August 2020. The data will help maternity service better understand the impact of decisions taken about changes to services during this time. Thank you for your valuable insight.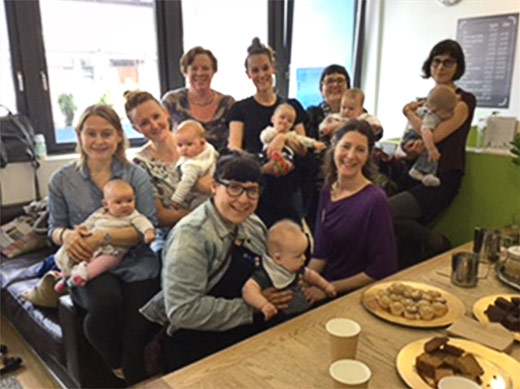 Whittington Maternity wants to hear from you!
Your views are incredibly important to us. You can make a difference!

We are a group for new mothers and their families to have a voice in maternity care, taking part in discussions and making real changes. You'll be sharing your views with health professionals and others who work with families around the time of pregnancy, birth and beyond. The workshops begin with refreshments and then a relaxed chat in small groups about your experiences at the Whittington. Babes in arms are welcome and we can provide a creche.
Workshops are run at the Archway Children's Centre, Vorley Road, N19 5HE, from 10.30 to 12.30.
Dates for 2020 are:
Thursday 13 February
Thursday 14 May (via Zoom) please contact Roz Webb for an invite
Thursday 24 September
Thursday 03 December