Maternity Voices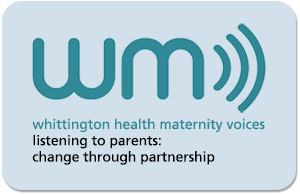 Whittington Healthcare Maternity Voices is run by users and made up of several groups:

Service users – women who have given birth at the Whittington, and their families
User representatives – people who work or volunteer with women who will, or have given birth at the Whittington
Health professionals – midwives, obstetricians and others who care for women, their partners and babies during pregnancy, birth and beyond, and other local health providers and community services.


Free support for parents during COVID-19

If you have just given birth at the Whittington and want to talk about your experiences, our volunteers can offer a listening ear for you to reflect at this challenging time. We can also signpost you to other services if needed. This service does not replace medical advice from health practitioners and you should contact your midwife or doctor if you have any concerns. This service is not MVP-run but is supported by the MVP.
Please email Victoria at
victoriaklemmon@gmail.com
with your name and phone number and one of our volunteers will call you back for a chat as soon as possible. We can also arrange email conversations if you would prefer.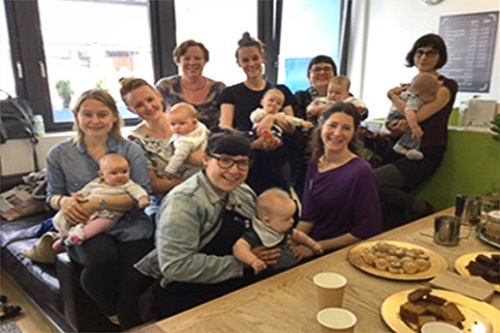 Testimonials from our group
"Thanks so much for inviting us to take part in the MVP - it's a brilliant thing you're doing. It felt like a very safe and supportive environment to share my experience and was all very cathartic."

"It's great to meet you and to meet such a broad range of people today."
"I felt listened to and it was a warm and engaging environment."
"Just wanted to say a big thank you for allowing me to join the maternity voices meeting earlier today! This was the first one I have attended and it was hugely insightful and valuable hearing about women's experiences, as well as hearing from the professionals in the group."
Home Birth Q&A sessions
Join our free Q&A sessions with our midwifery team which will be held on Zoom. These are a great way to find out about our homebirth services and to ask any questions. The sessions will be held on the dates below from 7 - 9pm.
Tuesday 21 September
Tuesday 14 December


Zoom Meeting ID: To be confirmed
Passcode: To be confirmed
Get involved and have your say!
We are a group for expectant and new mothers and their families to have a voice in maternity care, taking part in discussions and making real changes. During our workshops you'll be sharing your views with health professionals and others who work with families around the time of pregnancy, birth and beyond.
The workshops in 2021 are currently planned to take place in person at Archway Children's Centre but may take place via Zoom depending on what the Covid-19 guidelines are at the time.
Whether the workshops are in person or via Zoom, you can expect a welcoming space (with refreshments available if in person) and then a relaxed chat in small groups to talk about your experiences at the Whittington. Babes in arms are welcome and we can provide a creche.
Please contact joint Chair's of the MVP, Anna Lawson and Mayani Muthuveloe, via
maternityvoices.whitthealth@nhs.net
(if this link does not work on your chosen browser, please copy and paste instead) if you would like to come along in person or for the link to join via Zoom for any of the following workshops in 2021:
Thursday 30 September
Thursday 09 December
The above workshops may be held via Zoom. We will update this page nearer the time to confirm.

How is the workshop structured?
10.30 - Join now if you'd like to share your birth story in a safe space with an experienced listener

11.00–12.30 - Join now for the main meeting. In small virtual breakout rooms we'll ask you to share your thoughts on facilities and the environment in all areas, and/or the birth centre, then share and discuss with senior midwives and other staff from the Whittington.

To join by Zoom:
Meeting ID: 821 9555 7561
Password: 075467
Please let Anna and Mayani know if you are planning to come along to the workshop.

View our Annual Reports