Our Team - Our Senior Maternity Team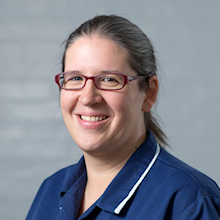 Jane Laking
Matron
I am the matron for the labour ward, labour ward theatres and maternity assessment unit.
I work with the multidisciplinary team to ensure that all women have one-to-one care when in established labour and have a positive experience of our services.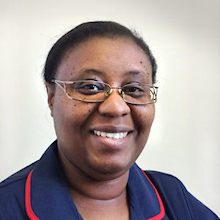 Nicole Callender
Matron
I am the Matron for Patient Experience and Inpatient wards (Murray and Cellier).
I work closely with the multidisciplinary teams as we strive to ensure that mothers, their babies and families have a positive experience.
Rose Hensman
Lead Midwife
I am responsible for for the community midwifery teams, antenatal and newborn screening and the Birth Centre.
I strive with my team to ensure that expectant and new parents have safe and effective midwifery care which meets their needs.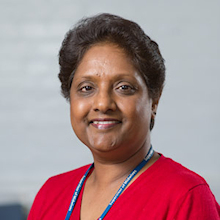 Logan Van Lessen
Consultant Midwife (Public Health)
My role is to ensure that the public health agenda for women's maternity services is promoted at all levels and ensure good quality evidence based care is at the forefront of our service for women. I work with local and national partners in promoting public health issues for women and families including undertaking project work, teaching, audit and research. I am currently leading on the Better Births workstream on community maternity services and am chair of the RCM Consultant Midwives UK forum.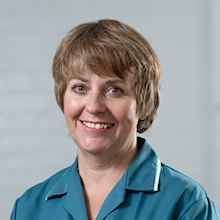 Julie Logue
Lead midwife in diabetes in pregnancy
I work with the multi-disciplinary team to provide care for women with both pre-existing and gestational diabetes. I am the first point of contact for women with diabetes. I run midwife led clinics and provide telephone advice to women with diabetes in pregnancy.
I work closely with the multi-disciplinary team to co-ordinate the overall care women receive. I participate in pre-conceptual education sessions and parentcraft classes and I teach midwives and student midwives about diabetes in pregnancy.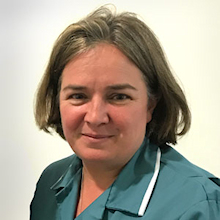 Jane McKenzie
Professional development midwife
I co-ordinate the education and training for staff in Womens Health. I run multidisciplinary teaching, manage newly qualified staff, run the preceptorship programme, co-ordinate the apprenticeship programmes in the Maternity Unit and have an integral role in multidisciplinary panels for clinical risk and guidelines.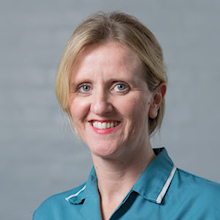 Lorraine Sweeney-Jones
Clinical practice facilitator
My role is to support mentors and student midwives to provide safe and effective care for mothers and their babies in the clinical practice area and to enhance the education of student midwives.
Eleanor Mirzaians
Clinical Governance Manager for Women's Health
I am responsible for leading and managing clinical governance within maternity and gynaecology. This incorporates: driving continuous quality and patient safety improvement via risk management and improvement methodology, clinical guidelines development and an overview of the maternity and gynaecology audit programme.