HOPE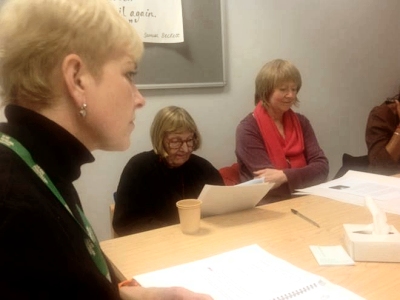 At the Whittington we commenced Help Overcoming Problems Effectively (HOPE) course in February 2015. This course is based on a range of theoretical concepts from the areas of positive psychology and cognitive social theory. The course comprises of six 2.5-hour sessions over 6-weeks duration. We have a continuous programme scheduled throughout the year.

We have four facilitators and 9 cohort of patients and family and friends have expressed how valuable this programme has been. Feedback has been extremely positive and the CQC recognised this as outstanding practice.
We have developed our HOPE programme in response to patient feedback and hold
monthly HOPE reunion coffee mornings
. We are also running HOPE for family and friends scheduled throughout the year this is a standalone 3hr session to help support carers.

Additionally we are holding HOPE taster sessions another 3hr standalone session, for patients who feel unable to commit to a 6 week programme or who are unsure if full HOPE course is for them. Although to date everyone who has attended a taster has signed up for the full 6 weeks.