Make a donation
How to make a donation
We are very grateful for every donation and your support helps make a real difference to the thousands of patients we care for each year. There are many ways that you can donate to a department, service or ward across Whittington Health that is close to your heart.

Online
To donate online please click 'Donate Online' to support your chosen part of the organisation with a general or monthly donation using our Justgiving.com donation page. 'Justgiving' is safe, secure, easy to use and the fastest way to donate.
Post
To donate by cheque or CAF voucher, please complete the downloadable donation form or send a cover note explaining which department, service or ward you wish to support. Please make cheques and CAF vouchers payable to 'Whittington Hospital Charitable Funds' and send them with your note or form to;

Whittington Hospital Charitable Funds
Fundraising Office
Jenner Building
Magdala Avenue
London
N19 5NF
Regular donation
To give your chosen amount each month to a department, service or ward across Whittington Health that is close to your heart please visit the Justgiving website and select 'make a monthly donation' in the top right corner. Regular giving helps us plan ahead and is very quick and easy to set up.
Text
You can now donate to Whittington Health NHS General Fund by text. If you are based in the UK simply text
WHIT
followed by the amount of your choice (e.g. to
donate
£3 you text WHIT 3) to
70085
. You can donate any amount up to £20 by text, or for any other amount or to set up a regular donation please visit
https://www.justgiving.com/whittington/
.
Once you've sent your text you will get a reply to confirm that your text has been received that will also include a link to an online form for Gift Aid. If you have a smartphone, click on the link to claim Gift Aid and/or leave a message. Alternatively, you can copy the link into a web browser on your PC/laptop or tablet and fill the form in there.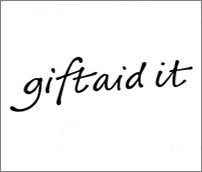 Gift Aid your donation and make it go even further
If you are a UK taxpayer, using Gift Aid means that we can claim 25% back from the Inland Revenue on your donation. For every £1 you donate we will receive an extra 25p just by you signing a form or giving us your verbal agreement, at no extra cost to you. For example, if you Gift Aid a donation of £100, the charity will receive an extra £25.
If you are donating by post, there is a section for Gift Aid on the downloadable donation from where you can make the agreement. Please note Gift Aid applies only to personal donations and cannot be claimed on collections from multiple donations e.g. collections or donations from businesses. To discuss tax efficient giving please call the fundraising office on 020 7288 3402.

If you are unsure of the name of the part of the organisation you wish to support or for assistance please call the fundraising office on 020 7288 3402.