The Renée Baby Clinic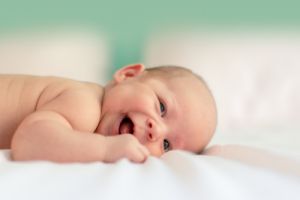 The Renée Baby Clinic: A self-referral clinic for parents of 0-6 month old babies.
The Renée Clinic aims to provide parents whose babies are 0-6 months old with expert advice about some of the most common issues in infancy, notably feeding, crying and sleeping.
The clinic is led by
Dr. Caroline Fertleman
, a Paediatric Consultant at the Whittington Hospital since 2005, and a team of highly trained and experienced paediatric experts, including Consultants, Nurses (from the hospital's Paediatric and Neonatal departments), speech and language therapists, breastfeeding counsellors and psychologists.
Based on the Children's Ambulatory Unit, the Renée Baby Clinic runs on Tuesday afternoons, with each appointment lasting 45 minutes. This includes a full assessment with either a Doctor and/or Nurse, with other therapists, and a comprehensive report (emailed) which will provide details of your discussion and the agreed steps to address the issues with your baby.
Each session costs £120.
A new feature allowing you to book an online appointment at the Renée Baby Clinic will be available in the coming few months.

Important: if your baby has a temperature of 38 0c or higher, or you are concerned your baby is lethargic, please seek urgent medical advice.
Page last updated: 02 Oct 2018