Surgical team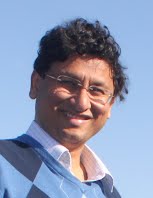 Mr Jayant Vaidya
Consultant Surgeon
Clinical Lead

MBBS (1988)
MS (1991)
FRCS (1999)
PhD (2002)

Jayant Vaidya is a breast cancer expert who specialises in the diagnosis and treatment of diseases of the breast. He is a Consultant Surgeon and Surgical Oncologist. He is active in many research projects for breast disease and breast cancer. With his PhD thesis at University College London, he pioneered the concept of targeted intraoperative radiotherapy (TARGIT or IORT), to deliver radiotherapy to women at the time of surgery as opposed to the usual six-week course of post-operative radiotherapy. He has published widely on this subject. His research interests include treatment of the axilla, sentinel node biopsy, psychological aspects of cancer, modulation of the effects of surgical wounding in cancer treatment, cancer informatics, mathematical modelling of breast cancer and statistical methods in medicine.

Clinical interests: Intraoperative radiotherapy, Oncoplastic breast surgery
Research interests: Optimal and risk-adaptive treatments, targeted radiotherapy, cancer informatics
Publications : Jayant Vaidya's personal pages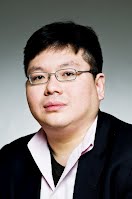 Mr PH Tan
Consultant Surgeon


Clinical interests: Oncoplastic breast surgery
Research interests: Imminotherapies in cancer treatment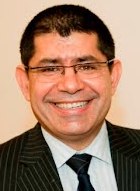 Mr Mo Keshtgar
Consultant Surgeon
Mohammed Keshtgar is a Surgical Oncologist with specialist interest in management of breast cancer at the Royal Free and the Whittington campuses. He is leading a number of translational researches in this field:

1. Sentinel Node Biopsy: He is one of the pioneers of this technique in the UK and his work is recognized nationally and internationally. He is the lead author of the first textbook on this subject and has set up a training website for this technique (www.sentienlnode.net). He is the principal investigator of the role of Optical Biopsy in diagnosis of breast cancer in the SLN. This work was the winner of the Medical Futures Cancer Innovation Award in 2008 (http://www.ucl.ac.uk/news/news-articles/0812/08120903). He is leading the Genesearch project for intra-operative diagnosis of SLN.
2. Intra-operative Radiotherapy (IORT) in Breast Cancer (TARGIT Trial): He is the principal investigator of this important trial at the Royal Free Campus and is the member of the International Steering Committee.
3. Nanotechnology and Breast Cancer: In collaboration with Prof. Alex Seifalian, he is leading two important projects in this field.
4. Computer Decision Support System in Breast Cancer Multidisciplinary meetings. He is the principal investigator of this innovative project which utilizes the information technology in making evidence based decision for breast cancer patients that are discussed at the multidisciplinary meetings.
5. Tumour Angiogenesis in Breast Cancer.
6. Photodynamic Therapy (PDT) in Management of Primary Breast Cancer He is the chief investigator of this phase I / IIa study in patients diagnosed with primary breast cancer. PDT involves intravenously injecting the photosensitizer drug that has affinity to malignant cells. This drug makes the tumour sensitive to light. A non-thermal light is shone in the tumour, which brings about tissue necrosis (destruction).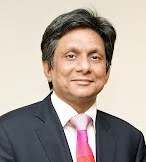 Mr Debashish Ghosh
Consultant Surgeon
Education:
- European Board of Surgery
- Intercollegiate Boar
- Royal College of Surgeons Edinburgh
- Bombay University

Mr Ghosh graduated from Grant Medical College, Bombay University, India in 1991 with an MBBS (1st class honours). Further surgical training and qualifications include Master of Surgery (MS),including surgical residency ; Higher Specialist Training in Breast & Oncoplastic Surgery at University Hospitals of Leicester, Peterborough and University Hospitals, Cambridge; post-CCT Fellowship at the Royal Free Hospital London; and Visiting Fellow at The Paris Breast Institute learning special techniques in oncoplastic surgery; He has the distinctive honour of having a dual qualification from the European Board of Surgery in Breast & Surgical Oncology.


Specialist interests: Treatment of breast cancer; screening; family history; benign breast disease; gynaecomastia; oncoplastic breast conservation; risk reducing surgery; revision; reconstruction; symmetrisation surgery; and intraoperative radiotherapy.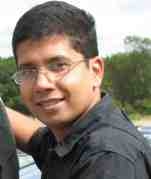 Mr Vivek Patkar
Senior Research Fellow
MBBS (1995)
MS (1999)
MRCS (2006)

Clinical interests: Oncoplastic breast surgery
Research interests: Cancer informatics
Publications: link to the page

Vivek Patkar is onco-surgeon with specialis interest and training in breast onco-plastic surgery. He was trained as a surgical oncologist between 1996 - 2000 and as a breast surgeon since 2000, in Tata Memorial Hospital, one of largest cancer hospital and research centre in Asia. Vivek Patkar's has researched at Cancer Research UK and UCL in the field of cancer informatics and is leading an innovative CREDO project aimed at improving patient care through advanced informatics technology.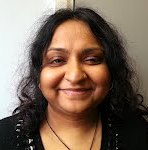 Miss Shramana Banerjee
Hon Clinical Fellow

Page last updated: 18 Apr 2013