Primary Care Alcohol and Drug Services (PCADS)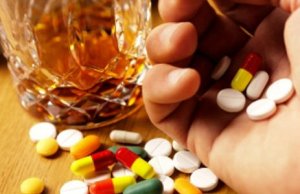 Main Address
First floor
River Place Health Centre
Essex road

N1 2DE
020 3316 8778
Who is the service is for?
The service is for two different groups of patients:
Patients of Islington GPs who are experiencing problems associated with their use of alcohol or drugs, via the Primary Care based shared  care scheme.
In-patients needing alcohol brief intervention and /or  detoxification at the Whittington Hospital via the hospital based alcohol liaison service.
Where is the service delivered?
The service is delivered from GP practices in Islington and from the Whittington Hospital in-patient wards and ambulatory care department.
Opening Hours
Monday - Friday
9am - 5pm
Referral
How to access the service:
Patients must be registered with a participating  Islington GP practice to access shared care treatment. Patients can refer themselves to the service or be referred by a health professional.
Patients who do not live in Islington but access the service from the Whittington Hospital accident and emergency department will be assessed and referred to a similar service near to where they live.
Within the Whittington hospital, referral is to the Alcohol Liaison Service available by contacting  bleep 2634 via the main switchboard or by contacting the PCADS office by telephone or e-mail as below.

Objectives
What does the service do?
The Primary Care Alcohol and Drug Service (PCADS) provides specialist nursing assessment, treatment and support for people with problems with alcohol or drug use who are registered at  Islington GP practices within the shared care scheme.
Patients who are assessed as suitable for primary care treatment (and who do not have severe mental health problems or active child protection issues) will be offered the following range of services from clinics based in their GP practice.
Alcohol and/or drug misuse assessment
Health promotion and harm reduction advice
Care planning and co-ordination
Detoxification and maintenance prescribing for alcohol and drug dependence (GP practices only) 
Referral on to other services e.g. for CBT
Relapse prevention support
Family and carer support
Patients who have complex mental health problems and are assessed as unsuitable for primary care treatment will be referred to the specialist substance misuse services IDASS provided by Camden and Islington NHS Foundation Trust.
Please note it may not be possible to offer on-going treatment to some individuals with children subject to active child protection procedures, and these people will be referred on to specialist services for on-going care.
At the Whittington Hospital the PCADS service offers specialist nursing assessment, treatment and support for people with problem alcohol use including supervising alcohol detoxification during and following discharge.
Further Information
Contact information:

Out-of-hours
PCADS does not provide an out-of-hours service.
A 24-hour crisis helpline is provided by:
City Roads Crisis Intervention
William Hart House
352 -358 City Road
London
EC1V 2PY
Tel: 020 7843 1640 / 020 7278 8671
Local user group
Islington clients of drug and alcohol services (ICDAS) is the local service user forum
http://icdas.blogspot.com/