Improving Access to Psychological Therapies (IAPT)
Last updated
15 Feb 2022 16:25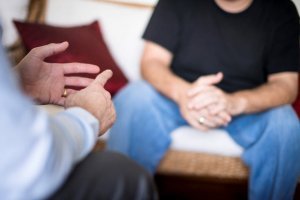 Main Address
Haringey IAPT
45 Middle Lane
Crouch End
London
N8 8PH
020 3074 2280
Letís Talk Haringey IAPT is an NHS service that helps patients manage and overcome anxiety and depression.†
†
We provide high quality evidence based psychological treatments for a range of common mental health difficulties, including:
†
Anxiety
Depression
Stress
Obsessive Compulsive Disorder (OCD)
PTSD (Post Traumatic Stress Disorder).†††
†

Long Term Conditions (LTCs)
†
We support people with long term health conditions (LTCs) who are also experiencing low mood, stress or anxiety.††
†
The conditions we work with are:†
†
Chronic Obstructive Pulmonary Disease (COPD)
Breathlessness
Coronary heart disease
MSK (musculo-skeletal) pain
Diabetes (types 1 & 2)
Cancer in remission
†
Treatments we offer:
†
Individual Psychological Therapy:
Cognitive Behaviour Therapy (CBT) and Counselling with a CBT Therapist or Counsellor

Guided Self-Help:
CBT based short telephone treatment with one of our Psychological Wellbeing Practitioner's

SilverCloud Digital Therapy:
stablished CBT based online treatments for a range of anxiety and depression difficulties
Appointments
Appointments are offered throughout Haringey in various GP practices, health centres and community sites. In addition, we offer telephone and video sessions remotely.

Further Information
Haringey IAPT Base
Crouch End Health Centre, 45 Middle Lane, London N8 8PH

Head of Service†and Clinical Lead
Dr Evi Aresti
Monday - Friday
9am - 5pm
Out of Hours
We also offer out-of-hour appointments for those who cannot do 9am - 5pm.

We are pleased to accept self-referrals, and referrals from GPs and other healthcare professionals. Referrals are accepted online through
http://www.lets-talk-iapt.nhs.uk/
, over the phone or by email.†
†
To refer, patients must be:

Registered with a Haringey GP or live in Haringey
16 years old and over
Experiencing depression and/or anxiety or related problems
Suitable for treatment within a primary care service (Exclusion Criteria apply)
Page last updated: 16 Dec 2015