Islington Community CAMHS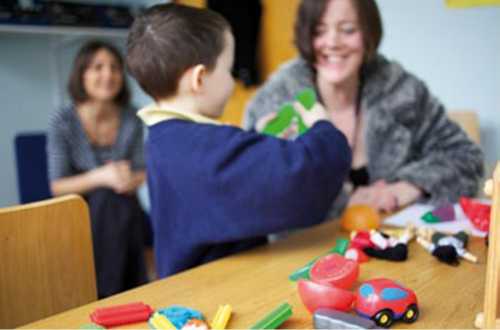 Main Address
3rd Floor Northern Health Centre
580 Holloway Road
London
N7 6LB
020 3316 1824
Hours
Monday to Friday
9am to 5pm
Islington Community CAMHS
 provides a service to children from birth to eighteen and their families or carers. The service also provides a clinical service to mothers during the antenatal and postnatal period if they are experiencing mental health problems that impact on their capacity to parent.
Community CAMHS works with colleagues in children's social care, children's centres, primary and secondary schools to train and support staff in the identification of children with mental health needs and emotional difficulties.
Early identification enables CAMHS to offer the right intervention to children in the best location. Interventions (support) include liaison with the network involved with the child and family. Our work includes parent work (individual and group), cognitive behaviour therapy, systemic family psychotherapy, psychotherapy and educational psychotherapy.
Families are required to opt in to the service and are then offered a 'Choice' appointment (first appointment) to reach a joint understanding of the difficulties they are seeking help with and a clear agreed plan for the future. 
Community CAMHS is delivered by the following teams: 
The Emotional/Behavioural/Complex assessment pathways
Children with neurological conditions (NDT)
Learning Disabilities Team
Under fives
Growing Together
Priority One
Looked After Children (LAC)
Children out of mainstream schools in Pupil Referral units (PRUs)
Adolescent outreach (AOT)
Helpline
020 3316 1824 - Monday-Friday (9am-5pm)
Appointments
Choice appointments last between an hour and an hour and a half at the Northern Health Centre and are arranged with the family to suit them. Subsequent appointments with a treating clinician will last 50 minutes to an hour and take place in local Health Centres. Appointments in schools are made directly by the clinician with the family.

Referral
Referrals can be sent via post, email or by telephone – by calling the Duty Line - 0203 316 1824.
Useful resources
Locations
Patient leaflets