Michael Palin Centre for Stammering Children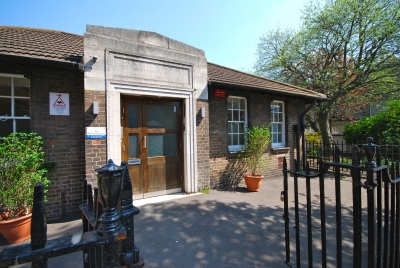 Main Address
13-15 Pine Street
London
EC1R 0JH
020 3316 8100
Hours
Monday to Friday
9am to 5pm
The Michael Palin Centre is a specialist centre providing assessment and therapy services for children and adults who stammer or stutter. The service is delivered by a team of specialist speech and language therapists and has an international reputation for innovation and excellence.

The Centre offers a telephone and email helpline for families, referrers and other professionals.
All children, young people and adults undergo a comprehensive assessment to identify the severity and complexity of their fluency disorder which allows the service to individualise the  therapy programme to meet their specific needs.. These specialist treatments include:
One-to-one therapy on a weekly basis
Group therapy sessions on an intensive or weekly basis
Parent and child group or individual sessions
Psychological therapies such as Cognitive Behaviour Therapy, Solution Focused Brief Therapy and Acceptance and Commitment Therapy
The Centre provides an assessment and therapy service to children and adults from Islington and Camden boroughs and also accepts referrals from all over the UK, as well as internationally. Assessments for children from the UK are funded by a charity, Action for Stammering Children. Therapy is funded by the local NHS CCG or self-funded.
The Centre also has a research department to explore the effectiveness of its methods and regularly publishes and presents its work internationally. 
The Centre runs a comprehensive international training programme, teaching therapists how to manage children and adults who stammer.
Client Groups
Children from 2 years upwards
Teenagers
Adults

Referral
The Centre welcomes referrals for children aged two to eighteen and for adults who live in Islington and Camden.

Haringey residents should contact their local speech and language therapy service in the first instance.
Self-referrals are accepted, as well as referrals from GPs, parents or carers, education staff and other professionals. The Centre runs a helpline on 020 3316 8100.

There is a team of thirteen specialist speech and language therapists at the Centre,  including a head of specialty. All therapy staff are HPC registered and have up to date DBS checks.
Useful resources
Action for Stammering Children
Lead manager
Elaine Kelman
Clinical Lead
Further Information
Assessment
Each child, young person or adult is offered a comprehensive assessment and then the therapists agree with them the most appropriate treatment package and write a clinical report.

Preschool children are screened to determine the level of risk of their stammer persisting into adulthood, using evidence based assessment. Research has shown that children who are most vulnerable to persistence are those who are male, who have a family history of stammering, whose stammer is not showing signs of improvement and where there is anxiety about the stammer.

All children attend with their parents or carers for assessment. The child's speech is assessed in terms of the type and amount of stammering and the impact it is having on the child. The child's wider speech and language skills are also screened as well as his or her social communication skills.

A detailed case history is taken with the parents to determine which factors may be contributing to the stammering.   Parents are then given a formulation of the problem and therapy recommendations are made.

Assessment of teenagers and adults involves evaluation of the type and amount of stammering and the impact it has on the client's social and emotional wellbeing and lifestyle.

Therapy
Therapy is provided individually or in groups, on a weekly or intensive basis as appropriate.
Therapy for children up to the age of fifteen involves their parents. Palin Parent Child Interaction therapy, an evidence based approach is used to help the child and his family develop strategies to support his fluency.  Early intervention has been shown to be highly effective with pre-school children who stammer.

Therapy with school-aged children, teenagers and adults focuses on developing strategies to control the stammer, minimising its impact and developing confidence to ensure that the person realises his or her potential.

Therapists at the Michael Palin Centre have been trained in additional psychological counselling approaches such as Cognitive Behaviour Therapy and Solution Focussed Brief Therapy.

Telehealth
The Michael Palin Centre offers assessment and therapy services via telehealth, enabling families to access the services from their own home. Research
The Michael Palin Centre runs a programme of research, investigating the nature of stammering and its impact on children, adults and their families. Studies of the effectiveness of therapy are also being undertaken.

The Centre publishes books and articles in peer-reviewed journals and Centre staff are regularly invited to present papers and workshops at international conferences.

Training
The Michael Palin Centre runs a programme of undergraduate and postgraduate training courses for speech and language therapists in the management of stammering. Many of these courses are subsidised by Action for Stammering Children. For more information:
Locations
Patient leaflets