London Marathon Sunday 22 April 2018

Our five 2017 Virgin Money London Marathon Runners not only raised over £22,300 for their chosen parts of the Trust but also inspired many supporters to register their interest in a 2018 Gold Bond place, all of which were snapped up in record time! Many thanks again to the 'fab five' in 2017!

In 2018 seven supporters will bravely take on the 26 mile challenge on Sunday 22 April 2018 for their chosen part of Whittington Health. We are very grateful to them for taking on this real test of endurance, all their training, preparation and fundraising.
You can read about our inspirational runners and the department, service or ward they supported and also sponsor them via their fundraising page;
If our runners have inspired you to take on this amazing challenge you can register your interest for a 2019 Gold Bond now.
As these are guaranteed places for such a special 'once in a lifetime' event we ask participants aim to raise a minimum of £1,800.00 for a department, service or ward that is close to their heart. We ask you to pay a registration fee and will support participants in their fundraising as much as possible. Experience shows us that sharing a target with family, friends and colleagues is successful and helps spur participants on with their training and on the big day! All runners will benefit from;
A 'Runners Reception' a few weeks before the big day giving everyone a chance to meet their fellow runners, share training tips and buddy up.
A personalised running vest.
A cheering point on the route.
A reception near the finish line with food and drink for all runners.
For more information or to register your interest, please call or email Graham Brogden, Head of Fundraising on 020 7288 3402 or
graham.brogden@nhs.net
.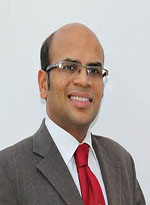 Narendra Pisal
Narendra is running in aid of our Women's Health Services. Narendra says, 'Having worked at the Whittington for the last 16 years, I am immensely proud of the hard work, caring approach and clinical excellence of everybody who works here. I wish there was more money available for even better resources, and the money I raise through this marathon can go a long way towards improving services. I am honoured to represent my NHS hospital in this event.'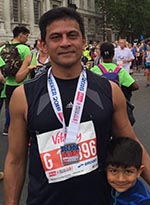 Nischal Rao
Nischal is running in aid of our Neonatal Intensive Care Unit. Nischal says, 'I am running in aid of the Whittington Hospital NICU. I am extremely proud of the entire team at the Whittington Hospital for their professionalism and the extent they go to in making the hospital a kind and caring place. My contribution will be a humble attempt at trying to boost the funds to support the unit and the hospital.'
Please click here to sponsor Nischal.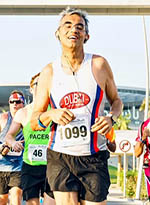 Prashant Bhatia
Prashant is running in aid of our Neonatal Intensive Care Unit. Prashant says, 'Community ophthalmology has been ingrained from my training days in Manipal and Hyderabad. I am applying my patient focussed philosophy with my new passion, running, as a way of giving back to the community. Neonatal ICU is also an area close to my heart as a physician, patient attendant and father. It is a challenging speciality that needs additional support and I am taking on this 26.2miles challenge to help them.' Please click here to sponsor Prashant.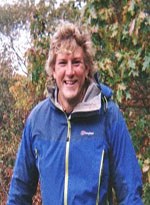 Sebastian Delamothe
Sebastian is running in aid of our Maternity Services. Sebastian says, 'I am running for Maternity Services because I want to support this ward that provides such amazing care. As a son of a retired doctor from the ward I feel a special attachment as I know how hard everyone works there. I am delighted to be running for such a worthy cause.'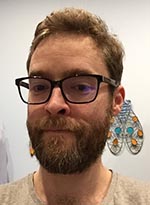 Steve Laking
Steve is running in aid of our Maternity Bereavement Service. Steve says, 'My wife Jane was the Bereavement Support Midwife at the Whittington for many years and I am in awe of this amazing work. At a truly difficult time the charity enables the hospital to offer every family a free, personalised funeral for their baby regardless of gestation. I am really pleased to be able to play my part to help patients at such a tragic time. I also turn thirty nine this year but that has nothing to do with it!'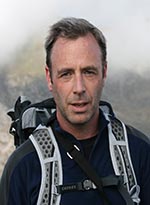 Tim Sunnucks
Tim is running in aid of our Oncology Department. Tim says, 'I am delighted to be running the London Marathon this year to support the Oncology Department at the Whittington Hospital. Cancer sadly touches all of us in one way or another and I have lost a few people very close to me, including 2 dear friends (Emma and Gary) and my father to Cancer. I am so pleased to be able to do just a little to support the fantastic work done by the Whittington to treat and support other people struck down with this terrible disease. Please do whatever you can to help me meet, and hopefully exceed, the target.'