Trust Board Members
Non-Executive Directors
Steve Hitchins - Chair

Steve became Chair of Whittington Health on 1 January 2014. He has extensive experience in the private, public and voluntary sectors and until his appointment at Whittington Health, was a commissioner of the Care Quality Commission.
Steve has run a manufacturing engineering company, been Vice Chair of Islington Primary Care Trust and Chair of the Haringey and Islington Provider Community Services Board, which led to the formation of Whittington Health. Steve was also leader of Islington Council for six years. In preparation for London 2012, he was a Board member of the London Development Agency, assembling the land for the Olympic sites. He is currently Vice-Chair of the Newlon Housing Trust, a charitable housing association.
Contracting type 1 diabetes more than 40 years ago, he has first-hand experience of receiving NHS care.

Committees: Chair of the Board, Chair of Nominations & Remuneration Committee and Member of Charitable Funds Committee.
Lead NED: End of Life care.
Qualifications: MA (Oxon)
Anu Singh - Vice-Chair
Anu is Director of Patient & Public Participation and Insight at NHS England. She takes the lead for the NHS in ensuring that the voice of patients, service users, carers and the public is at the heart of the way NHS works. Central to implementing the Five Year Forward View vision, she is responsible for taking forward national programmes of work that not only embed patient and public voice, feedback and insight in the NHS commissioning system, but also actively promote patient-centred care and approaches to care that make the most of community and patient participation. Anu also leads on Equalities and Health Inequalities, along with our relationship with the Voluntary and Community Sector.

Anu has a long history of leading Personalisation, empowerment, and placing communities at the heart of decision making. Anu was previously a Chief Operating Officer at Staffordshire County Council, where she was responsible for the effective commissioning of mental health, social care, community safety and education. For 12 years prior to that she was Head of Development and Improvement at the London Borough of Harrow and at Birmingham City Council, taking the lead on Place Shaping, Localisation of services, Community Empowerment and Business Transformation.
Anu is passionate about the integration of public services around the customer. She has commissioned the largest integrated Health and Social Care Trust in the country, and is also a Non-Executive Director and Vice Chair of Whittington Hospital Integrated Care Trust.

Committees: Chair of the Quality Committee and Member of Nominations & Remuneration Committee.
David Holt - Senior Independent Director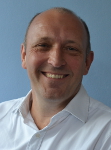 David is a qualified accountant with over 20 years' experience at board level, having worked in senior finance positions in both the UK and overseas, including Unilever Plc, Coats Plc, where he was Chief Auditor, and Land Securities Plc, where he was Group Finance Director. He has significant experience in Audit, corporate governance, risk management and commercial property.
David holds a number of other non-executive positions, including Senior Independent Director at the Tavistock and Portman NHS FT, Deputy Chairman at Ebbsfleet Development Corporation and Board member at the Planning Inspectorate and at Hanover Housing Association.
His term ends in July 2021.
Committees: Chair of the Audit Committee and Member of Nominations and Remuneration Committee.
Lead NED: Maintaining Professional Standards and JV Board.
Yua Haw Yoe - Non-Executive Director

Yua Haw has been a member of the NHS for 25 years, in a range of positions as a radiographer at Guys, The National Hospital Queens Square and the Royal Free and in clinical, educational and managerial roles.
Yua Haw has also worked for 16 years in the commercial sector, with GE Healthcare, Fischer Imaging and Volume Interactions in sales, marketing and product development. Latterly, Yua Haw worked at the United Kingdom Accreditation Service as an assessment manager in the healthcare section.
She's currently a member of the Archaeological School volunteer team at the Museum on London.
Yua Haw's term ends on March 2020.

Committees: Member of Nominations & Remuneration Committee and Member of Quality Committee.
Lead NED: Freedom to Speak Up and Children's Health.

Tony Rice - Non-Executive Director

Tony was appointed a Non-Executive Director from 21 February 2014.

He was Chief Executive of Cable & Wireless, the international telecoms operator until the end of 2014. Previously, he was Joint Managing Director and Finance Director for CW and prior to that Chief Executive of Tunstall Healthcare, Europe's largest telecare and telehealth business.
Tony is currently Chairman of Dechra Plc, the UK's leading animal healthcare company and Non-Executive Director and Senior Independent Director of Halma Plc. He is also a Trustee of Shelter, the housing and homelessness charity. His initial two year term with Whittington Health has been extended and ends on 20 February 2020.

Committees: Chair of the Business Development & Finance Committee, Chair of Charitable Funds Committee, Member of Nominations & Remuneration Committee and Member of Audit Committee.
Qualifications: BA MBA FCMA FCT
Deborah Harris-Ugbomah - Non-Executive Director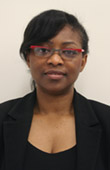 Deborah is a chartered accountant with significant experience in financial investment strategy, change management, strategy development and delivery. After training as a financial services auditor at PwC, her career continued in corporate finance, investment banking and venture capital. Deborah is a director of strategic consultancy, DHUA, and a director of property development services Harris Manor Properties.
Deborah is a member of the Audit Committee, the Quality Committee and the Finance & Business Development Committee following nearly a decade as a Non-Executive Director and Audit Committee Chair.
Deborah also chairs the Association of Audit and Financial Non-Executive Directors (AFNED) and is a member of the London Society of Chartered Accountants (LSCA) with the Institute of Chartered Accountants in England and Wales (ICAEW).
Deborah is a governor and audit committee chairman of Trinity Laban, one of London's Conservatoires for music and dance.
With an interest in social enterprise and the third sector, Deborah also holds Trustee roles with national charities and housing associations.
Committees: Member of Nominations & Remuneration Committee, Member of Audit Committee, Member of Business Development and Finance Committee and Member of Quality Committee.
Professor Graham Hart - Non-Executive Director

Graham was appointed as a UCL nominated Non-Executive Director for a two year term from 1 September 2014. This was renewed for a further two years from 1 September 2016.
Professor Graham Hart is Dean of the UCL Faculty of Population Health Sciences. From 1986 he was a lecturer in medical sociology at the Middlesex Hospital Medical School (subsequently UCL Medical School) and from 1994 he was Associate Director of the MRC Social and Public Health Sciences Unit at the University of Glasgow. He returned to UCL in 2006 as Professor of Sexual Health and HIV Research.
Professor Hart is a fellow of the Academy of Medical Sciences and was until recently a member of the Academy's Council. He is chair of the Medical Research Council (MRC) Public Health Intervention Development (PHIND) scheme, and of the African Research Leader Scheme which is jointly funded by the MRC and the Department for International Development.

Committees: Chair of the Workforce Committee, Member of Nominations & Remuneration Committee, Member of Business Development and Finance Committee.
Qualifications: BA (SocSci); PhD; FMedSci
Executive Directors
Siobhan Harrington - Chief Executive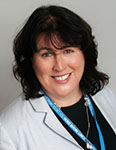 Siobhan was appointed Chief Executive of Whittington Health in September 2017. She has been Deputy Chief Executive and Director of Strategy at Whittington Health for the past three years. Siobhan joined Whittington Health in 2006 as Director of Primary Care. A nurse by background, Siobhan, has extensive healthcare experience at national, regional and local level. She has held positions with the Department of Health, and the National Primary Care Development Team where she was the lead for improving access to primary care across London.
Siobhan has extensive experience of cross boundary working and developing integrated approaches to delivering patient centred, high quality services. She has previously held the roles of Director of Primary Care at Haringey Primary Care Trust, and Programme Director for the implementation of the clinical strategy for Barnet, Enfield and Haringey. She is committed to a multi-disciplinary, multi-agency approach to system change in order to meet the challenges of delivering safe and sustainable services for the people of Haringey and Islington into the future.

Qualifications: BSc MSc RGN
Carol Gillen - Chief Operating Officer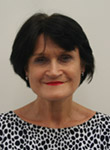 Carol is a registered nurse and has worked in the NHS since becoming a staff nurse in the early 1980s. She has worked in a variety of organisations including acute, community services, PCTs and local authorities.
She joined Whittington Health when the trust became an Integrated Care Organisation in 2011. Her substantive role is Director of Operations and she has been acting Chief Operating Officer since November 2015.
Carol counts among her skills communication and negotiation, performance management and target delivery and coaching for performance.
Dr Richard Jennings - Executive Medical Director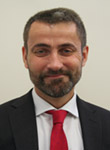 After qualifying in medicine, Richard specialised in infectious diseases and tropical medicine. He trained at the London School of Hygiene and Tropical Medicine and did a PhD in the molecular immunology of malaria at the National Institute for Medical Research and in the Medical Research Council laboratories in The Gambia, west Africa.

He was appointed as a Consultant at The Whittington Hospital in 2006, specialising in infection and acute medicine, and went on to hold the posts of Clinical Director for medicine and then Deputy Medical Director. When the Trust became an integrated care organisation in April 2011, he was appointed Divisional Director for integrated care and acute medicine. He became Executive Medical Director in June 2014.
As Clinical Director, Richard built up the acute medicine service at The Whittington Hospital, which now encompasses the ambulatory care centre - a service that pioneers novel approaches to integrated care. He developed the provision of safe, consultant-led care out of hours, as the NHS continues to move towards full provision of care seven days a week. He also led the development of an improved, networked tuberculosis service for North Central London.

Qualifications: MBChB, MRCP, DTM&H, MSc, PhD
Sarah Humphery – Medical Director for Integrated Care
Sarah Humphery joined Whittington Health NHS Trust in May 2018. She is a GP partner based in an Islington practice and has been a GP in Islington for 13 years and prior to that in Haringey for 5 years.

Locally, Sarah is also the Islington named GP for Adult and Child Safeguarding. She has also held a national position as a Senior Clinical Advisor and Revalidation Lead for NHS England London region.
Alongside her current role, Sarah will continue her clinical practice in primary care. As the Medical Director for Integrated Care, she will focus on the development of future integrated care, working across the hospital, community and primary care services in the area.
Michelle Johnson - Chief Nurse and Director of Patient Experience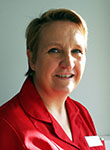 Michelle is a dual trained children's and adult nurse who has spent many years working in health services in North Central London. She was a Florence Nightingale Children and Young People's Leadership Scholar in 2012, has an MSc in Child Health and has been awarded the title of Queen's Nurse. Michelle has worked across hospital and community settings as well as in mental health services, most recently at Barts Health where she held the role of Director of Nursing for Babies, Children and Young People.
At Whittington Health Michelle has professional responsibility for nursing care across the Trust in community and hospital settings. She is also the Director for Patient Experience and the Director of Infection Prevention and Control (DIPC). As a health system leader, Michelle will be involved in service development and improvement as well as quality across the whole pathway of care.
Qualifications: MSc, RGN/RSCN, Queen's Nurse
Norma French - Director of Workforce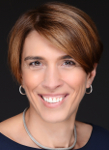 Norma has spent her entire career in the NHS and has been a Director of Workforce since 2000.
She joined Whittington Health in June 2015 and brings experience and skills in both strategic and operational areas of management within acute settings. Recently she has been employed at The Royal Marsden NHS Foundation Trust, North Middlesex University Hospital NHS Trust, Barts Health and Milton Keynes Hospital NHS Foundation Trust.
Norma's particular expertise lie in the development and implementation of innovative human resources interventions, to achieve organisational goals and enable the integration of leading human resources policies into all aspects of service delivery.
She is qualified to administer Myers-Briggs Type Indicator (MBTI) Tests Step 1 and 2, is an Executive Coach and a specialist adviser supporting new wave Care Quality Commission (CQC) inspections.

Qualifications: MA MCIPD
Stephen Bloomer - Chief Finance Officer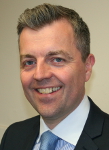 Steve joined Whittington Health in June 2015, bringing with him 11 years of NHS experience.
Most recently he was Director of Finance for Contracting, Commercials and Programmes at Barts Health NHS Trust. Previously, he was Director of Finance and Deputy Chief Executive at the Royal Orthopaedic Hospital NHS Foundation Trust.
He has led a number of organisational change programmes and is committed to ensuring service quality and outcomes are at the heart of financial improvement.
Qualifications: FCCA
Jonathan Gardner – Director of Strategy and Corporate Affairs
Jonathan Gardner has joined Whittington Health in May 2018. Prior to this, he worked on Cancer Programmes and Strategic Development projects at University College London Hospitals NHS Foundation Trust.

Jonathan's previous NHS roles include operational management in specialist services at UCLH, followed by surgery and then the A&E and Medicine Division at North Middlesex University Hospital NHS Trust. He has a varied background in both private and public sectors, having previously held several roles at the Department of Health over a number of years as well as working as a management consultant and an entrepreneur. He is also a Chair of Governors at a local primary school.