Virgin Sport British 10k London Run – Sunday 9 July 2017
In 2016 a team of 30 strong runners took to the streets of London for the British 10k London Run. By race day alone, they had raised a whopping £22,000 for a range of services including maternity, children's, physiotherapy and rehabilitation.
This great fun run route takes in some of the capital's most famous and iconic sights and finishes outside Downing Street! If you are interested in taking part this year, please contact Graham Brogden, Head of Fundraising on 020 7288 3402 or
graham.brogden@nhs.net.
We ask participants to pay a modest £20.00 registration fee towards the guaranteed place and aim to raise a minimum of £200.00 for a department, service or ward of their choice within Whittington Health.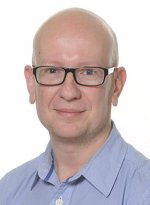 Graham Brogden is running in aid of the Children's Ward Play Terrace refurbishment. Graham said: 'Our children's ward doctors, nurses, support staff and play specialists all do an amazing job with limited resources and the play terrace is in need of an overhaul. We aim to provide a new play space for our young patients whilst they are going through challenging times. Play isn't just 'play' - it is very therapeutic when a youngster is distressed and can be a good distraction before, during and after treatments. It just helps their stay in hospital that little bit easier.'
Please click
here
to support Graham.
The following supporters and colleagues are also running in aid of Whittington Hospital Charitable Funds supporting various departments, services and wards across the organisation; David Chapman, Rai Gallo, Alison Kett, Sarah Oliphant, Simon Pleydell and Meg Wilson.
Thank you to all our participants and their sponsors.
Please click
here
for more information about the 2017 British 10k London Run.