Infant Feeding Support Service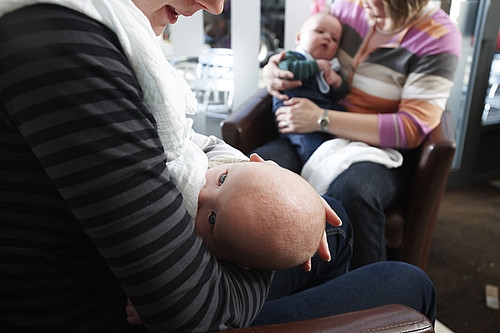 Main Address
Infant Team Office
Whittington Health NHS in Islington
Bingfield Primary Care Centre
8 Bingfield Street
London
N1 0AL
020 3316 8439
Hours
Monday to Friday
9am to 5pm
We provide information and support for mothers to breastfeed their children successfully. Local mums who have breastfed their own children are trained by the Breastfeeding Network to provide this help in breastfeeding drop-in groups, on the postnatal wards of the Whittington and UCLH hospitals, in baby clinics and other groups, over the phone and through home visits.

Appointments
Drop-ins are open to all without an appointment
Referral
Mums can contact us directly or can be referred by any health or children's centre staff professional
Contact
Peer support coordinator (020 3316 8439) or infant feeding coordinator (020 3316 8441)

Out of Hours
0300 100 0212 - The National Breastfeeding Helpline (9.30am to 9.30pm, 7 days a week)

Useful resources
Further Information
If you need further information or help with breastfeeding
It can take a little while in the early weeks for the baby to learn how to breastfeed effectively. Many mothers find some support with breastfeeding helpful. This can be at any time, from pregnancy and getting started, to your child's final breastfeeds.

You can access breastfeeding support:
By talking to your midwife or health visitor who may either provide information and support themselves, or advise you about breastfeeding drop-in sessions or telephone support lines
By calling the breastfeeding peer support coordinator to talk over the phone or arrange some one-to-one mum-to-mum help – on 0203 316 8439.
By calling in at a breastfeeding drop in to talk to a peer supporter (see below for times and venues)
By attending a baby clinic where a peer supporter is present (not all clinics)
By calling one of the national support lines at the bottom of this page. Talking to a trained peer supporter can often help mothers breastfeed their baby comfortably and manage any difficulties they might encounter.