Smoking Cessation Services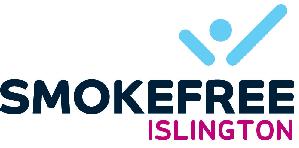 Islington Stop Smoking Service

Anyone who lives, works or studies in Islington, or who receives treatment from the Whittington Hospital can use local services to stop smoking, including children aged 13 or over. Islington stop smoking service is supporting smokers to quit using the most up-to-date, evidenced based treatments, such as Nicotine Replacement Therapy and Champix, as well as a programme of behavioural support.

To enquire about the services available in Islington please call 0800 093 9030.

Our specialist advisors deliver clinics: 
In the community, at various locations. For up-to-date information go to our website
In the Whittington Hospital, where our advisors are available to see in-patients and out-patients as well as Whittington Health staff. See the hospital section for more information.
We also train and support professionals working in Islington, in a variety of settings, to help smokers quit or to refer smokers to the service.
General Practice: Most GP surgeries in Islington have a trained stop smoking advisor who can treat patients registered at their Practice. For an appointment telephone your practice.
Pharmacy: Many of the pharmacies in Islington have a trained stop smoking advisor. For an appointment call into your local pharmacy. A list of participating pharmacies is available on the Smokefree Islington website
Stop smoking medications (such as Nicotine Replacement Therapy or Champix) are available through participating Islington pharmacies.
Why quit with us?
Getting support from a stop smoking advisor doubles your chances of quitting
Getting support and supervised use of stop smoking medication increases your chances of quitting by four times
We offer a friendly, supportive and non-judgmental service
Our advisors offer a weekly programme of support for up to eight weeks
There are many ways/ locations to access our treatment programme so there is no need to wait to see an advisor
Stop smoking medications are available at the cost of a prescription or free if you don't pay for NHS prescriptions
One in two people coming to our service are successful in stopping smoking
Information for referrers
One of the most effective ways to motivate and help smokers quit, which also takes very little time, is to offer them very brief advice and a referral to the NHS stop smoking service.
The Islington stop smoking service welcomes referrals from professionals working with smokers who live, work or study in Islington, or who receive treatment from the Whittington Hospital. When a patient is referred into the service they are offered a range of options to access our stop smoking treatment programme, at the place and time most convenient to them.
Whittington Hospital staff whi want to refer to the service can use Anglia ICE.
For all other referrals, you can 
download our referral form
to refer smokers who are interested in quitting, and would like to be contacted by our service for further help and support.
Training is available for professionals to support smokers with very brief advice and by referring them to the service. For more information please
click here
.
Contact details
Freephone: 0800 093 9030
Useful resources
Smokefree Islington
Stop smoking