Sexual Health and Contraception Services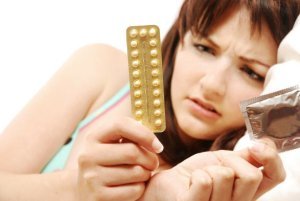 Main Address
St Ann's Hospital
St Ann's Road
London
N15 3TH
020 8442 6536
Hours
Monday to Friday
09.30am to 4.30pm
The contraception and sexual health (CaSH) service offer:
Free testing, advice and treatment for sexually transmitted infections
Most type of contraception including emergency contraception and free condoms
Hepatitis B vaccinations for those at risk
HIV testing and treatment
PEPSE (Post Exposure Prophylaxis following Sexual Exposure to HIV)
Pregnancy test, advice and referral to Termination of pregnancy for abortion service
STI screening and acute psychological support for clients who have experienced sexual assualt. Consultation for people who have already been sexually assaulted.
STI screening and vaccination for men who have sex with men. Gay men's clinic - access by appointment
Psychosexual clinic –access by appointment
Genital dermatology clinic – access by appointment
Young People clinic – walk in service
Interpreter Aided clinic – (using language line) access by appointment
C Card scheme for under 25's – for information on how to access service or visit http://www.comecorrect.org.uk/
HIV Community service – email whh-tr.infocash@nhs.net referral
SEX worker's Sexual Health outreach service (SHOC) – 020 7281 9988/07764 352141
Telephone advice for public and professionals available on help line 020 8442 6536 open 9.30am to 4.30pm - Monday to Friday
FREE sexual health services is also available at your local Health Living Pharmacy
STI Testing, Chlamydia treatment, emergency contraception, C card condom scheme and visit HIV point of care testing (at selected pharmacies) visit www.haringey.gov.uk/hlp or www.haringey.gov.uk/sexualhealth for information.
Services NOT offered in our clinics
We do not offer contraception pills to women over the age of 25.  Women over 25 will need to get a prescription form their GP.  We also do not offer smear tests.
Helpline
020 8442 6536 (9.30am to 4.30pm)
Appointments
Appointments are offered for specialist clinics and procedures, for example IUD or implant insertion. Please phone our helpline on 020 8442 6536 to book an appointment.
All our clinics offer walk in and booked appointments depending on the time of day. Please 
click here
for a list of all clinics and type of appointments offered.
Please allow 1-2 hours to complete your clinic appointment.
Please
click here
to find out what to expect during your clinic visit.
Useful resources
NHS Choices
FPA
Haringey sexual health
Downloads