Adolescent Outreach Team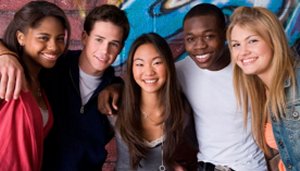 Main Address
Adolescent Outreach Team
First Floor
The Northern Health Centre
580 Holloway Road
London
N7 6LB
020 3316 1824
The Islington Adolescent Outreach Team (AOT) is a highly specialised multi-disciplinary team within Islington Community CAMHS.  All referrals must come through existing CAMHS referral pathways.
AOT work with young people, aged 13-18, who are experiencing a wide range of complex mental health problems; their difficulties are often acute, long-standing and are having a significant impact on their daily lives; they may be at risk of hospital admission and they are likely to struggle to engage with traditional clinic-based services.  The AOT work very flexibly and assertively to meet the needs of this high risk client group, using a variety of models and approaches; and working in a wide range of community settings, including young people's homes, schools, youth services or local cafes, in order to engage, assess, support and treat these challenging young people and their families.
Client Groups
Severe mental health problems that have a major impact on functioning. Young people must be unable to access or engage with clinic based services and/or be at risk of a Tier 4 hospital admission.
Referral
The team is only able to accept referrals from the following sources at the current time:
CFCS Teams
In-patient units
Adult mental health services
A&E Liaison Teams
The team is able to provide consultation and advice to other services and agencies.
Useful resources
Further Information
Key contacts
Fay Moore
AOT Team Manager
Liz Cooney
Deputy AOT Team Manager